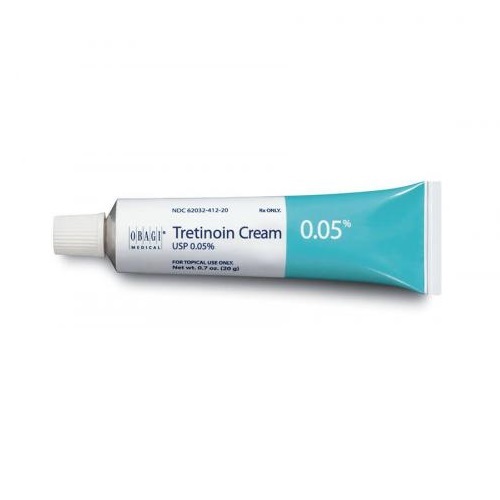 Tretinoin Cream
Product Description
Tretinoin gel and cream are indicated for topical application in the treatment of
acne vulgaris. The safety and efficacy of the long-term use of this product in the
treatment of other disorders have not been established.
CONTRAINDICATIONS
Use of the product should be discontinued if hypersensitivity to any of the
ingredients is noted.
WARNINGS
GELS ARE FLAMMABLE. AVOID FIRE, FLAME OR SMOKING DURING
USE. Keep out of reach of children. Keep tube tightly closed. Do not expose to
heat or store at temperatures above 120°F (49°C).
PRECAUTIONS
General. If a reaction suggesting sensitivity or chemical irritation occurs, use of the treatment should be discontinued. Exposure to sunlight, including sunlamps,
should be minimized during the use of tretinoin, and patients with sunburn should be advised not to use the product until fully recovered because of heightened
susceptibility to sunlight as a result of the use of tretinoin. Those who may be required to have considerable sun exposure due to occupation and those with inherent sensitivity to the sun should exercise particular caution. Use of sunscreen products and protective clothing over treated areas is recommended when exposure cannot be avoided. Weather extremes, such as wind or cold, also
may be irritating to those using tretinoin cream.
Tretinoin preparations for acne treatment should be kept away from the eyes, the mouth, angles of the nose, and mucous membranes.
Contact Us
Office No. - 136, Ganjipes, Sandesh Dawa Bazar, Near Haj Houses, Nagpur, Maharashtra, 440018, India
Phone :+918035928607